Registro de la obra de teatro, "Apocalypsis del yo: los tres libros (del azar y otros misterios)" ganadora de la Beca de Creación: "El Arte y La Cultura se Crean en Casa" de la Secretaría de Cultura, Recreación y Deporte de la Alcaldía Mayor de Bogotá. Este viaje creativo del Teatro Varasanta se narra desde laberintos internos; un viaje que invita a vivir sin miedo y más consciente de uno mismo.
Registration of the play, "Apocalypsis of the self: the three books (of chance and other mysteries)" winner of the Creation Scholarship: "Art and Culture are Created at Home" of the Ministry of Culture, Recreation and Sports of the Mayor's Office of Bogotá. This creative journey of the Varasanta Theater is narrated from internal labyrinths; a journey that invites you to live without fear and more aware of yourself.
Inscrições da peça "Apocalipse do eu: os três livros (do acaso e outros mistérios)" ganhadora da Bolsa de Criação: "Arte e Cultura se Cria em Casa" do Ministério da Cultura, Recreação e Esportes da Prefeitura de Bogotá. Esta jornada criativa do Teatro Varasanta é narrada a partir de labirintos internos; uma jornada que o convida a viver sem medo e mais consciente de si mesmo.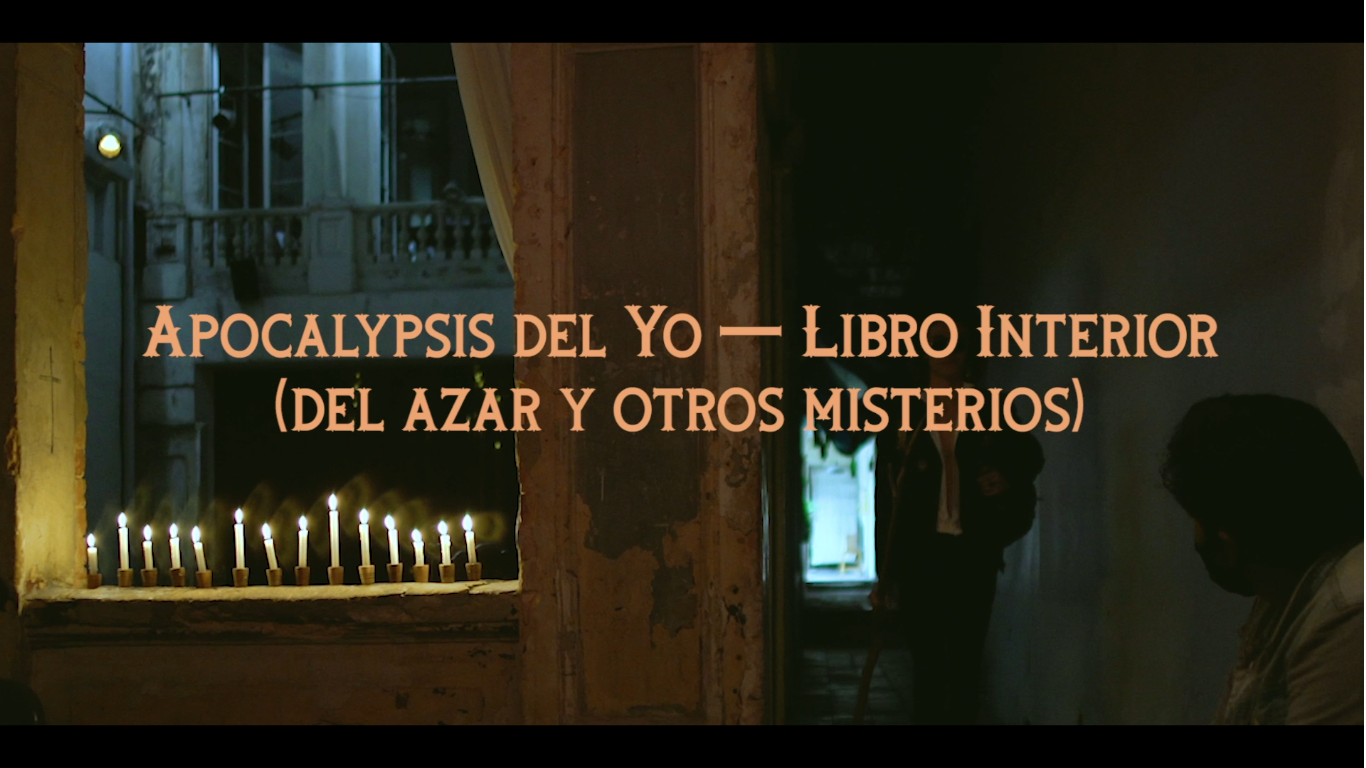 Data sheet
THEATER WORK REGISTRATION
Audiovisual Coordinator:
Máncel Martínez

Camera:
Cristhian Pinto
Máncel Martínez

Production:
Cristhian Pinto

Post:
Natalia Amaya

Sound:
Valentina Valencia Villegas

Color Correction:
Natalia Amaya

Year :
2020